Professional Florist Certificate Program
A Structured Learning Program in Professional Floristry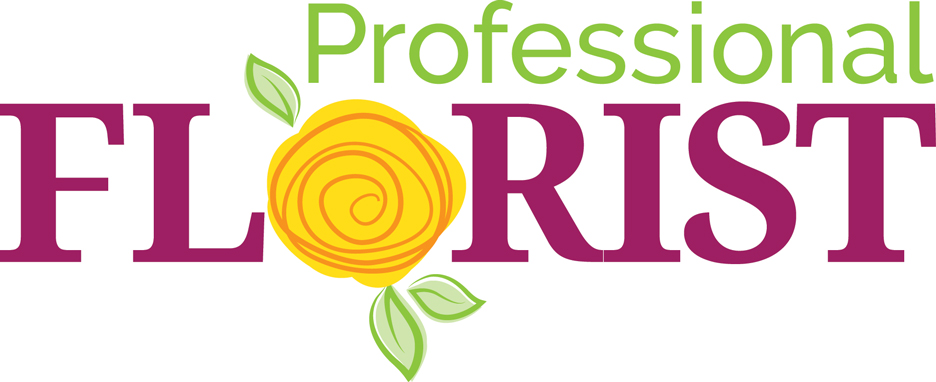 The MSU Extension Professional Florist (PF) certificate program is a comprehensive, structured, career training curriculum. We have created it to assist people in learning the foundational information necessary to secure jobs in the floral industry. We have developed this multi-level curriculum to help pre-professionals and those with some industry experience to gain knowledge and skill necessary for floristry job proficiency.
Our program has been peer-reviewed by some of the best floristry and floriculture faculty from higher education institutions in the U.S. We use a combination of online and in-person learning to deliver research-based, best practices information so that participants can proceed in steps that work with their schedules. Each course provides learners with the foundations to build upon understanding and skills sought after by today's retail florist businesses.
The Professional Florist courses within this program are recommended for those who want careers in floristry where flowers are sold for profit. It has a different objective from the consumer-oriented Master Floral Designer program because it is tailored to retailing floral products. The program is open to anyone 18 years and older and you do not have to be a Mississippi resident to participate. Mississippi State University and MSU Extension are nationwide leaders in floristry education.
How It Works
The program consists of four levels. Students are required to complete them in sequential order. Each course contains a pretest and posttest to measure learning so that we can continue to improve the course content and delivery. At the end of each class, students evaluate the course for content quality and clarity. Your opinions matter to MSU Extension.
The first segment, Level I, consists of five separate courses that form the foundation of professional floristry. Students will learn about floral industry careers, what employers expect from an employee, and what employees can do to excel in their jobs. Additional courses in Level I contain detailed and easy-to-understand info about floral care and handling, design principles, design elements, and basic floral design mechanics. You can register for any of the Level I courses at any time and you will maintain unlimited access to them via the MSU Extension online learning platform.
Once you have gained foundational theory knowledge, you will be ready to advance to Level II. Level II is a four-day, hands-on course where students learn to create sound mechanics and placements for basic, retail floral designs. This course is held at the MSU Coastal Research and Extension Center in Biloxi.
Level III consists of three units of advanced courses where students learn the business of floristry, wedding floral design, and sympathy tributes. The business courses (all online) include multiple online classes taught by MSU Extension Professor Dr. Alan Barefield and center on topics such as time management, writing a business plan, setting prices, managing inventory, and creating a loyal customer base. Level III's in-person advanced floral design course in wedding designs covers practice in flowers to carry, ceremony and receptions designs, and flowers to wear. Students will gain experience in booking and pricing wedding orders. The in-person sympathy floral design course provides practice in casket and standing sprays, sympathy arrangements, and booking and pricing a sympathy order. Both in-person courses are held at the MSU Coastal Research and Extension Center, Biloxi.
Level IV adds to the advanced learning topics of Level III with classes lead by Dr. Barefield in online business presence and social media use. Students will gain insight on class topics pertaining to employee recruitment, insurance, and obtaining capital. The two, in-person classes in this level involve advanced wedding and sympathy design practice.
All courses contain assignments created to enhance learning. As you proceed through the program, you will compile a professional portfolio. These courses do not count for college credit.
Ready for More?
If you would like to find out more about class schedules, costs, and descriptions, begin here. For more information about the MSU Extension Professional Florist program, contact Dr. Jim DelPrince.
Professional Florist Certificate Program At-A-Glance
Level I (100% online)
1.Becoming a Professional Floral Designer
2.Care and Handling of Cut Flowers
3.Design Principles, creating beauty in design
4.Design Elements the ingredients of design
5.Basic Floral Design Mechanics
Level II (in person, Biloxi)
Professional Florist Level II Workshop
Level III
Cashing In On Businesses (6 online classes)
Working and Living in the Same Space
Developing Time-Management Tactics
Writing a Business Plan
Setting the Right Price
Insuring Against Catastrophes
Gaining the Customer Satisfaction Edge
Wedding Floral Design I (in person, Biloxi)
Sympathy Floral Design I (in person, Biloxi)
Level IV
Cashing In On Businesses (6 online classes)
Your Online Presence
Incorporating Social Media into Your Marketing Strategy
Keeping Tabs on Cash
Recruiting, Training, and Motivating Employees
Managing Inventory
Searching for Capital
Wedding Floral Design II (in person, Biloxi)
Sympathy Floral Design II (in person, Biloxi)

Publications
News
Success Stories
Commercial Horticulture, Lawn and Garden, Cut Flowers and Houseplants, Floral Design, Flower Gardens
Dr. Jim DelPrince is taking care of what matters this holiday season, and you can too!
Commercial Horticulture, Community, Economic Development, Lawn and Garden, Cut Flowers and Houseplants, Floral Design, Flower Gardens
Missy Brandon remembers gathering countless bouquets of the tiny blue-eyed bluets that grew in her parents' yard when she was a child. She would place them in a miniature pottery vase made by her mom, who taught art and ceramics. Growing up, Missy gathered and arranged any and all kinds of blooms she could find.
Community, Lawn and Garden, Floral Design
Arranging Joy
Dr. Tamela Gartman has always loved flowers and being outdoors.
Select Your County Office
Related Links
Contacts
Economic Development, Public Infrastructure Economics, Health Economics, Economic Impact/Contributio
Your Extension Experts